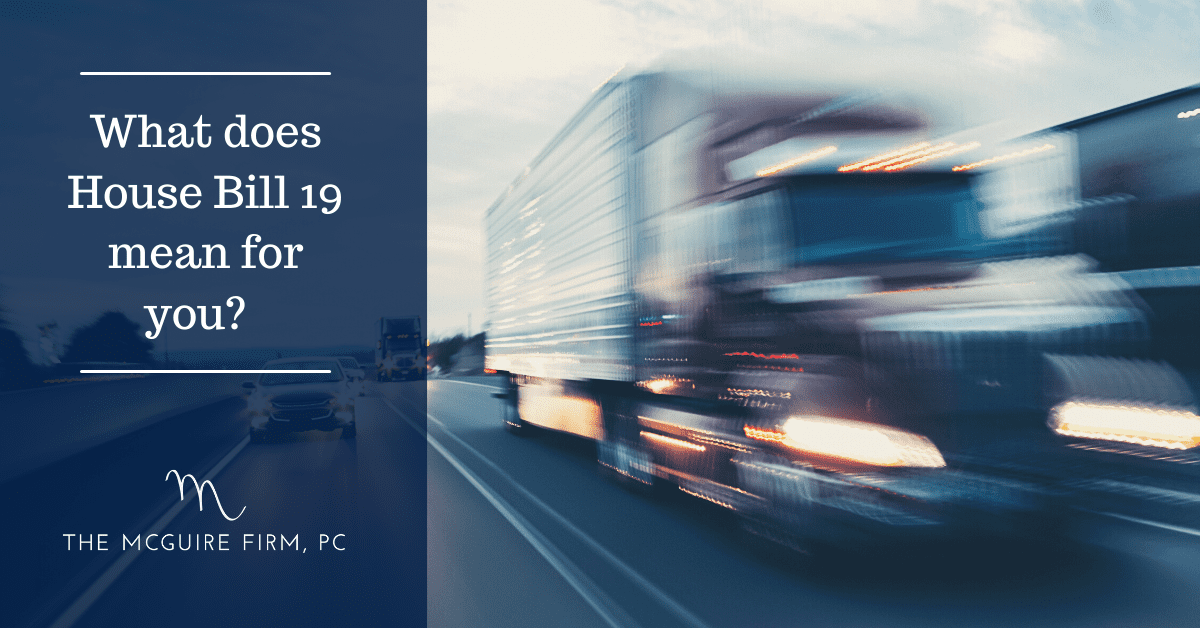 House Bill 19, currently being considered by the Texas House of Representatives, is being decried as a bill that protects at-fault drivers over those who have been injured in the accident. In particular, it will radically affect 18-wheeler accident law, especially as it relates to the compensation the victim is eligible to receive.
Here are several of the ways House Bill 19 would hinder your ability to get the compensation you deserve:
1. Critical information about lawful responsibility will be withheld from the jury
House Bill 19 will make it acceptable to hide from the jury the fact that the commercial entity employing the at-fault driver is responsible, under the law, for the damages caused by that driver during the course and scope of employment.
2. Evidence of gross negligence will (initially) be concealed from the jury
In instances where gross negligence is claimed (for instance, the truck driver is intoxicated, or there have been five other wrecks involving the same driver in the past), that evidence would be concealed from the jury during the initial trial on who was at fault and what the compensation should be for the injury. After that, a separate trial would be required where the jury would finally hear all the bad facts and make a separate determination on whether to punish the at-fault driver. Keep in mind, the company's identity would still be hidden.
3. You might never see the awards you win in court
If the jury awards future damages—so future medical bills or disfigurement, or impairment, etc.—the insurance company will not pay that up front, but the judge will have to set up an annuity plan. If the plaintiff dies before the payout is complete, the money reverts back to the insurance company insuring the at-fault driver.
4. You might be punished for your healthcare status at the time of the injury
If the injured plaintiff does not have health insurance, and has past medical care and needs future medical care, he would only be entitled to the Medicare reimbursement rate for those damages, even though his health care provider only takes Medicare rates from Medicare.
House Bill 19 can impact you and your loved ones as you navigate fighting for your rightful compensation after being injured by 18-wheelers and other commercial vehicles. Stay tuned until next week to learn more about this bill and how it could affect you.